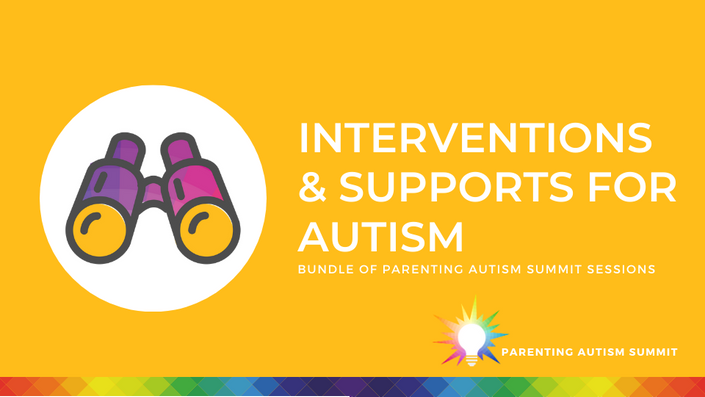 Autism Interventions
A Bundle of Expert Sessions from the 2018 & 2019 Parenting Autism Summits
Each year, we gather the best and brightest minds in autism and parenting to help parents empower their children with autism so they can thrive.
This bundle contains a curated subset of the interviews from those summits, all about understanding some of the available interventions to help with sensory challenges, emotional regulation, and executive functioning.
You will learn:
— how to design a customized intervention plan using the Ziggurat Model,
— strategies that can help your child process the trauma that comes with trying to navigate a world that isn't always autism-friendly,
— about your child's sensory experiences and how to help them cope,
— about the eighth sensory system, interoception, and how to help your child interpret feelings,
— how to help your child learn flexibility and independence using the Unstuck & On Target curriculum,
— how to work with and develop the skills needed to improve Executive Functioning, and
— developing flexible thinking with Relationship Development Intervention (RDI®).
Autism is a complex neurodevelopmental disorder. Understanding the available interventions and how they work will help you select the approaches that feel right for your family.
If you want to better understand interventions aimed at helping kids learn how to regulate along with other executive functions, you need this Parenting Autism Summit Bundle.

"Thank you, thank you, thank you for this summit. It has been SO eye opening. I am seriously in tears because it is the perfect message at the perfect time. I've passed the link on to all of my fellow Autism mom friends. All of your efforts in organizing this are appreciated." — Bethany, U.S

"This was the type of training is what I have been looking for since my children were diagnosed. It's so helpful to know about the challenges that others have gone through and the options available out there for me to prepare my kids for the future — in school, work, and social development. Thank you soooooo much for offering this summit!" — An, US
Your Hosts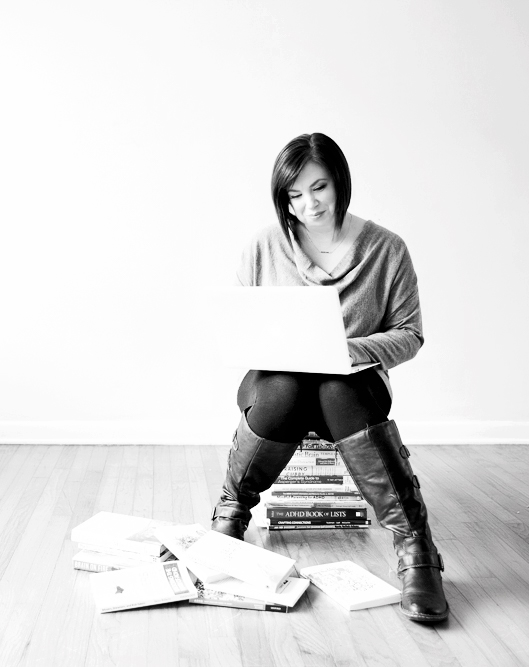 Parenting ADHD Trainer & Guide. Award-Winning Author. Journalist. Speaker.
Penny Williams trains and coaches parents raising kids with ADHD and/or autism. She's the parent of a son with both ADHD and autism, and the award-winning author of four books on parenting ADHD: Boy Without Instructions, What to Expect When Parenting Children with ADHD, The Insider's Guide to ADHD, and The Hidden Layers of ADHD.
Penny is the current editor of ParentingADHDandAutism.com, Founder and Instructor for The Parenting ADHD & Autism Academy, facilitator of the Happy Mama Retreat and the Purposeful Parenting Bootcamp, and a frequent contributor on parenting and children with ADHD for ADDitude Magazine and other parenting and special needs publications.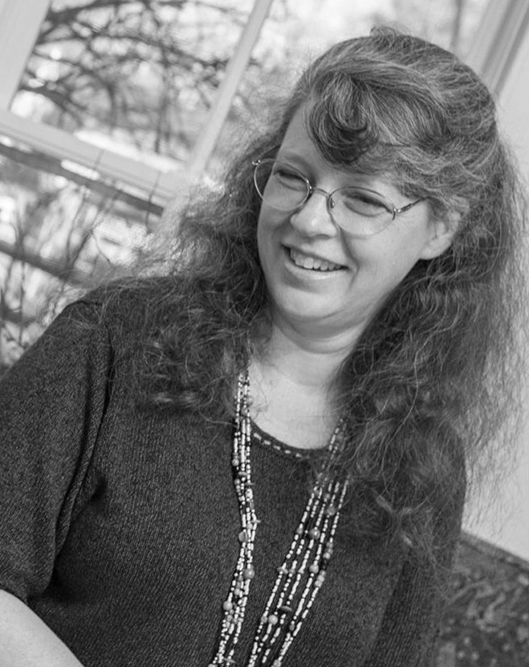 Parent Coach. RDI™ Consultant. Special Needs Care Navigator.
Sarah Wayland, Ph.D. founded her company, Guiding Exceptional Parents, to help parents learn how to confidently and effectively help their children with ADHD, autism, learning disabilities, and other brain-based differences at home, at school, and in the community.
In addition to teaching and working with individual clients, Sarah is co-editor of the book Technology Tools for Students with Autism, and has written articles for the 2e Newsletter, Washington Parent Magazine, the Gifted Homeschoolers Forum, and Expert Beacon. You can learn more at guidingexceptionalparents.com.