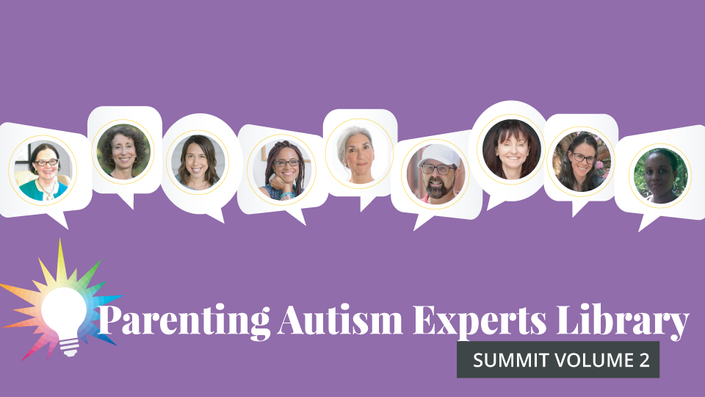 About this Summit
We brought together 28 of the world's autism and parenting experts to share the most effective symptom management and parenting strategies for kids with less-obvious autism or Asperger's, and their parents.
They share insights on the autistic brain and experience, the impact of sensory struggles, behavior, emotions, and regulation, social challenges, life as a teen or adult with autism, empowering your child for success, and so, so much more.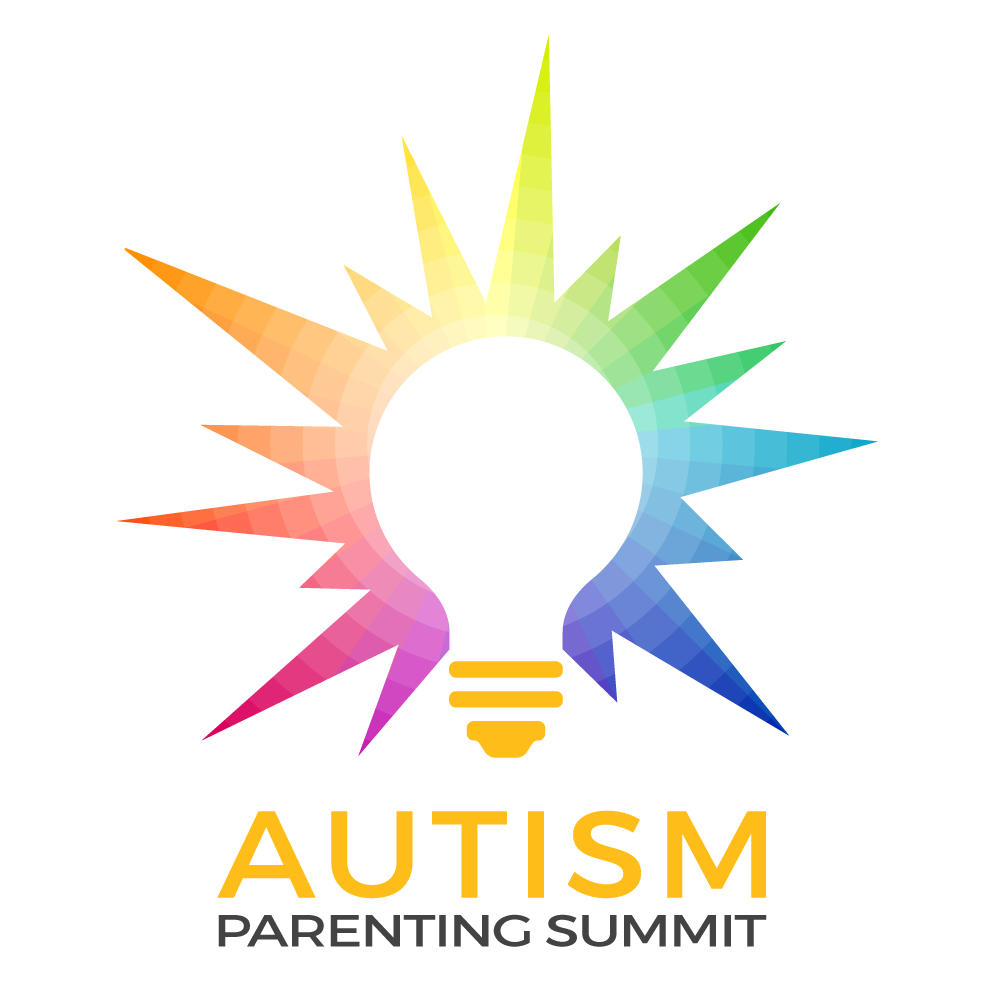 If you want to improve life for your child with autism, and improve life for yourself and your family, you can't afford to miss this Parenting Autism Summit.
"Thank you, thank you, thank you for this summit. It has been SO eye opening. I am seriously in tears because it is the perfect message at the perfect time. I've passed the link on to all of my fellow Autism mom friends. All of your efforts in organizing this are appreciated."
— Bethany
---
"I have a renewed sense of hope for the future and a ton of new tricks in my bag! I could never have found all of these resources on my own in a lifetime, and you gave them to me in a week."
— Jennie
The Experts & What You'll Learn From Them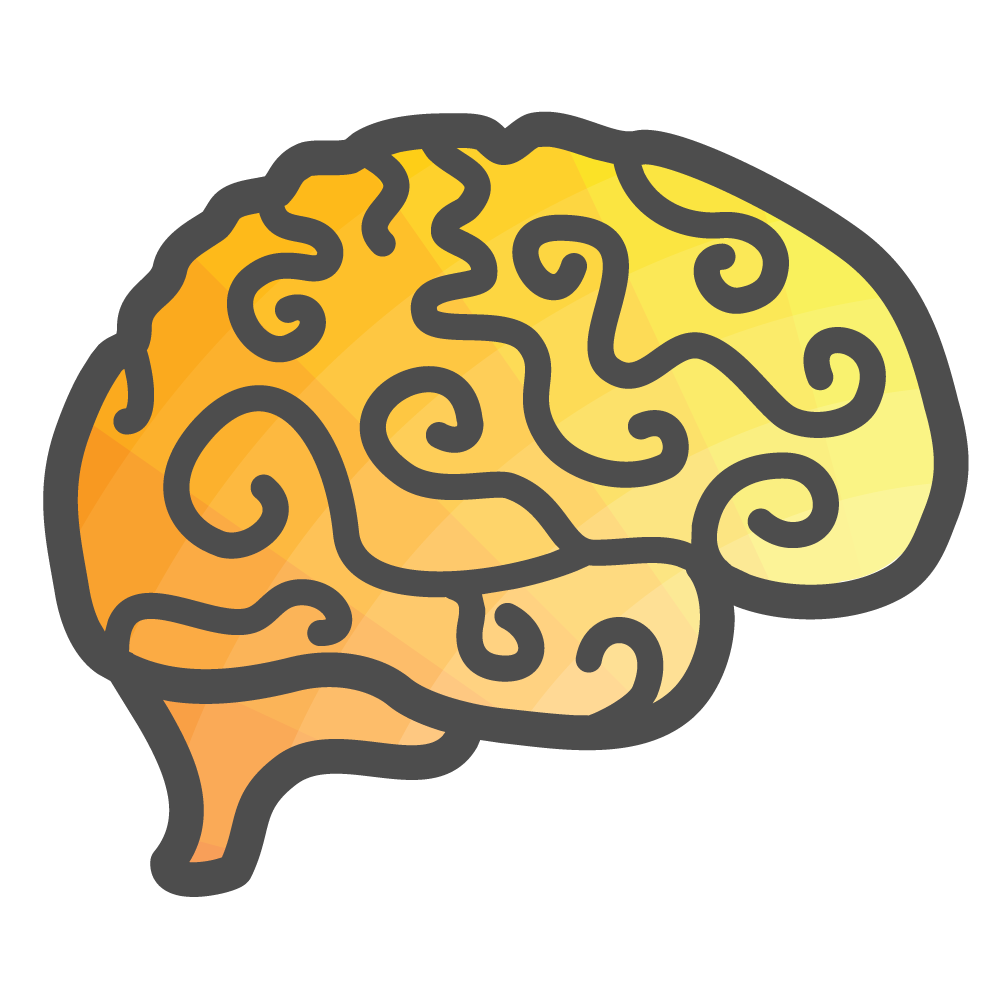 Behavior, Emotions & Self-Regulation

Autism is a complex neurodevelopmental disorder. Understanding how lagging skills and development impact behavior leads to happier kids and families.
— Sensory Challenges: What They Are and How to Help Your Kid Cope • Carol Stock Kranowitz, MA, Author of "The Out-of-Sync Child," Music, Movement, and Drama Teacher
— Self-Regulation and Autism • Susan Hopkins, EdD, Executive Director of The MEHRIT Centre
— Interoception — The Eighth Sense • Kelly Mahler MS, OTR/L, Occupational Therapist, International Speaker, Author of "Interoception: The Eighth Sensory System" and "The Interoception Curriculum"
— When the Two Exceptionalities are Autism & Giftedness • Julie F. Skolnick MA, JD, Founder of With Understanding Comes Calm
— Developing Flexible Thinking • Kristine Mastronardi & Jake Mastrionardi, A Mother-Son team, Kristine is a Certified RDI® Consultant & Jake is a CATCH-Certified Dog Trainer and a person with autism
— The Ziggurat Model – Designing Comprehensive Intervention Plans • Ruth Aspy, PhD & Barry G. Grossman, PhD. Psychologists. Co-Creators of the Ziggurat Model, coauthors of "FBA to Z: Functional Behavior and Intervention Plans for Individuals with ASD
— Autism, Trauma, and the Therapies that Can Remap the Brain • Julie M Bowen, LCSW. Director of Therapy and Services at HOPE Therapy & Wellness Center.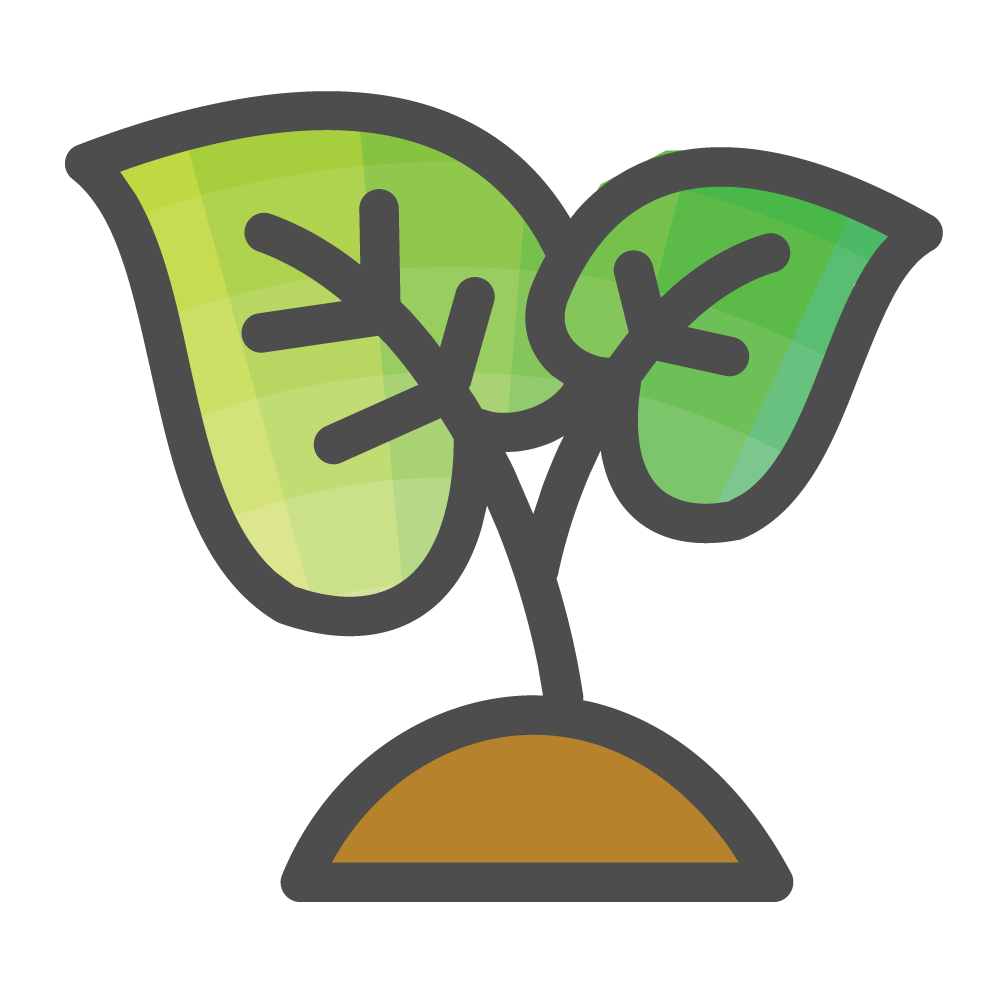 Parenting the Kid You Have

Many parents worry about how to change autistic behaviors, but it's more helpful to understand what causes the behaviors. Learn what your child's behavior is telling you, and how to address it.
— Honoring the Emotional Experiences of Teens & Young Adults • Debbie Reber, MA, Author of "Wired Differently: Raising an Exceptional Child in a Conventional World," Founder of TiLT Parenting
— The Subtle Presentations of Autism • Donna Henderson, PsyD, Clinical Neuropsychologist with The Stixrud Group
— How to Let Go of the Struggle and Focus on What Matters • Ann-Louise T. Lockhart, PsyD, ABPP, Pediatric Psychologist, Board Certified Clinical Child & Adolescent Psychology

— The Power of Creating Structure & Routine • Penny Williams, Award-Winning Author, Self-Care & Parenting Coach
— Holistic Care for Kids with Autism • Elisa Song, MD, Integrative Pediatrician, Founder of Whole Family Wellness
— Finding Purpose: Exploring & Nurturing Your Child's Interests • Colleen Kessler, MEd, Gifted Education Coach, Author, Speaker, and Founder of RaisingLifelongLearners.com
— Working With Your Child's Pediatrician • Yulanda Swindell, MD, Pediatrician at The One World Center for Autism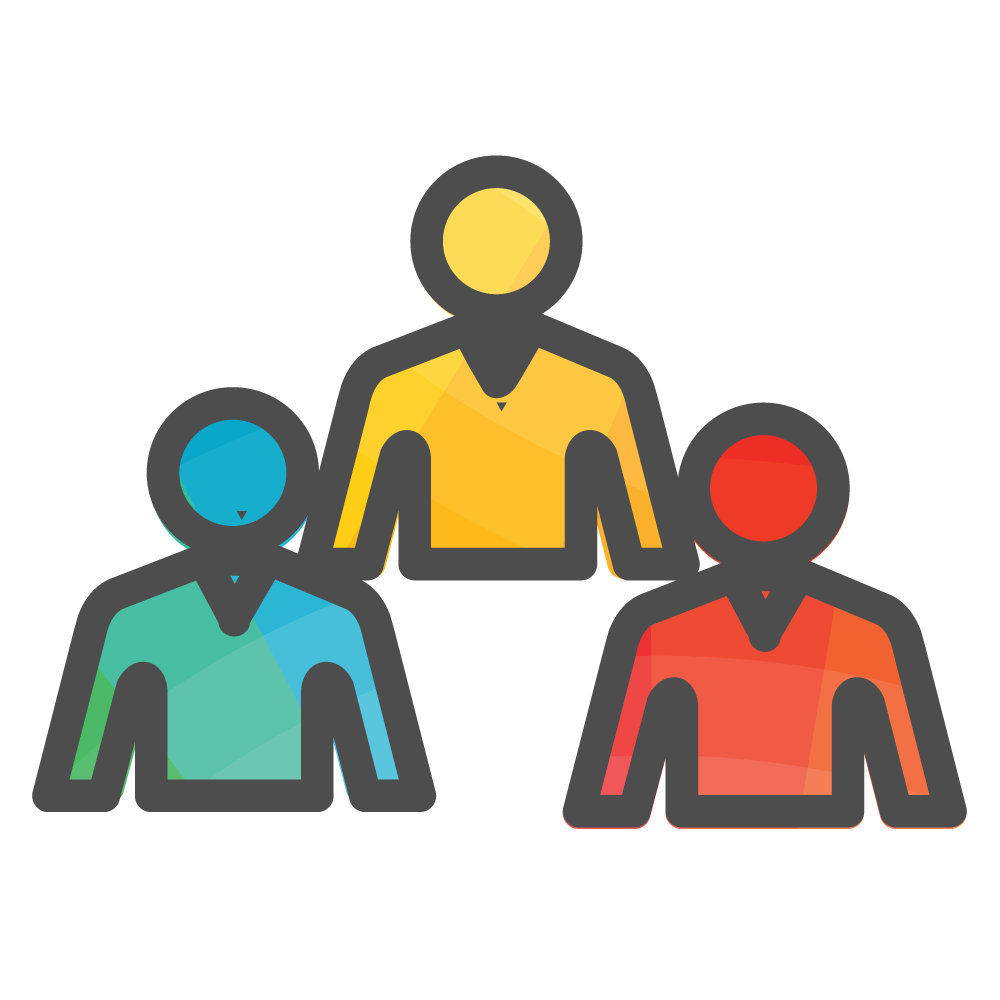 Making Connections & Social Development
Social and communication skills are a well-known struggle for those on the autism spectrum. Learn how to strengthen the parent-child relationship, improve social skills, and navigate relationships.
— What I Wish They Knew When I Was Young… • Kim Clairy, OTR/L with Williams Miller, Licensed Occupational Therapist, Private Consultant, ASD Expert
— Language Skills: How They Cause Difficulties with Theory of Mind, Problem Solving, and More • Kathy Dow-Burger, CCC-SLP, Speech-Language Pathologist/ Associate Clinical Professor, University of Maryland – College Park
— A Friend for Me: Navigating the Journey of Friendship • Rachelle Sheely, PhD, Clinical Psychologist, Co-Developer of Relationship Development Intervention (RDI®), and President of the RDI Connections Center
— The Importance of Making Meaningful Connections • Dr. Edward Hallowell, Board-certified Child & Adult Psychiatrist, NY Times Best-Selling Author, world-renowned speaker, and founder of The Hallowell Centers
— The Foundations of Connection and How to Teach Them • Sarah Wayland, PhD, RDI® Consultant, Parent Coach, Special Needs Care Navigator, Internationally Recognized Speaker
— Teaching Social Skills Using the PEERS® Curriculum • Caron Starobin, LCSW-C, & Jamell White, PhD, LCSW-C - Therapists and Certified PEERS® Instructors
— Helping Your Anxious Child with Social Interactions & Connections • Sharon Saline, PsyD - Clinical Psychologist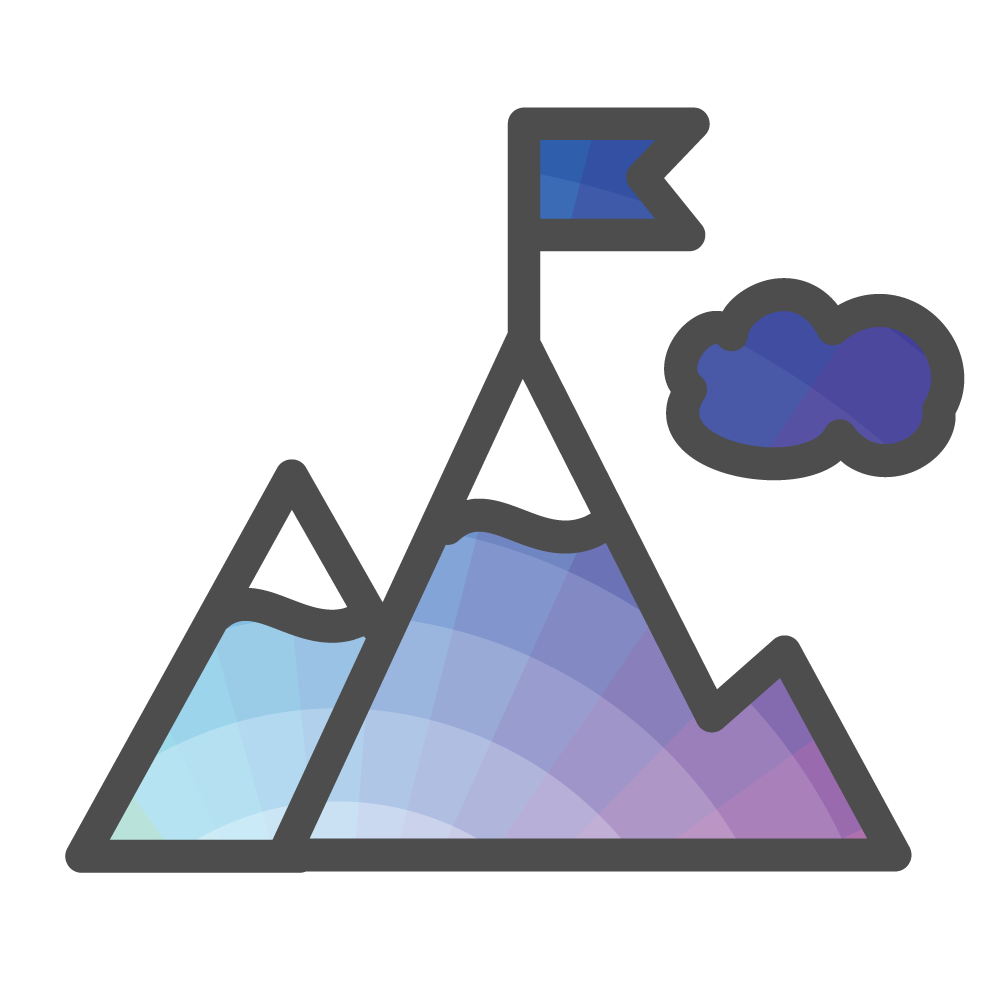 School, Work & Beyond
Many families wonder how to help their autistic child function in a neurotypical world. We'll tackle school issues, transition strategies, college success, and employment readiness for individuals with autism.
— Working With and Improving Executive Functioning Deficits • Brendan Mahan, MEd, MS, Executive Function Consultant/ Coach, Veteran Educator
— College Supports & Preparing for Employment • Laurie Ackles, LMSW, Director of the Spectrum Support Program at Rochester Institute of Technology (RIT), Higher Education Consultant with College Autism Spectrum (CAS)

— The Intersection of Race, Autism, and Emotional Disabilities • Abila Tazanu, MD, Founder and Executive Director of the One World Center for Autism, Inc.

— How to Help Autistic People Develop Self-Advocacy Skills •Stephen Shore, Professor of Special Education at Adelphi University - Educator, Consultant and Author

— Tools & Strategies for the Classroom • Sasha Long, BCBA, MA, Behavior Analyst, Former Special Education Teacher, Founder of The Autism Helper, Inc.

— Assistive Technology to Help Students with Autism & Related Learning Challenges • Joan L. Green, MA CCC-SLP, Speech-Language Pathologist, Assistive Technology Specialist, Author, Presenter
— Navigating Special Education When Your Child has Autism • Kristin Cook, Special Education Navigator

"I just wanted to reach out to thank you so much for putting together this summit and allowing me to participate as a parent free of charge. I have been finding the sessions so incredibly helpful and encouraging. It's eye opening and educational to understand the world of autism beyond my everyday experiences with my son, but to hear beyond from experts I wouldn't ordinarily hear from, helps me help my son. Thank you."
— Marianne
What You Get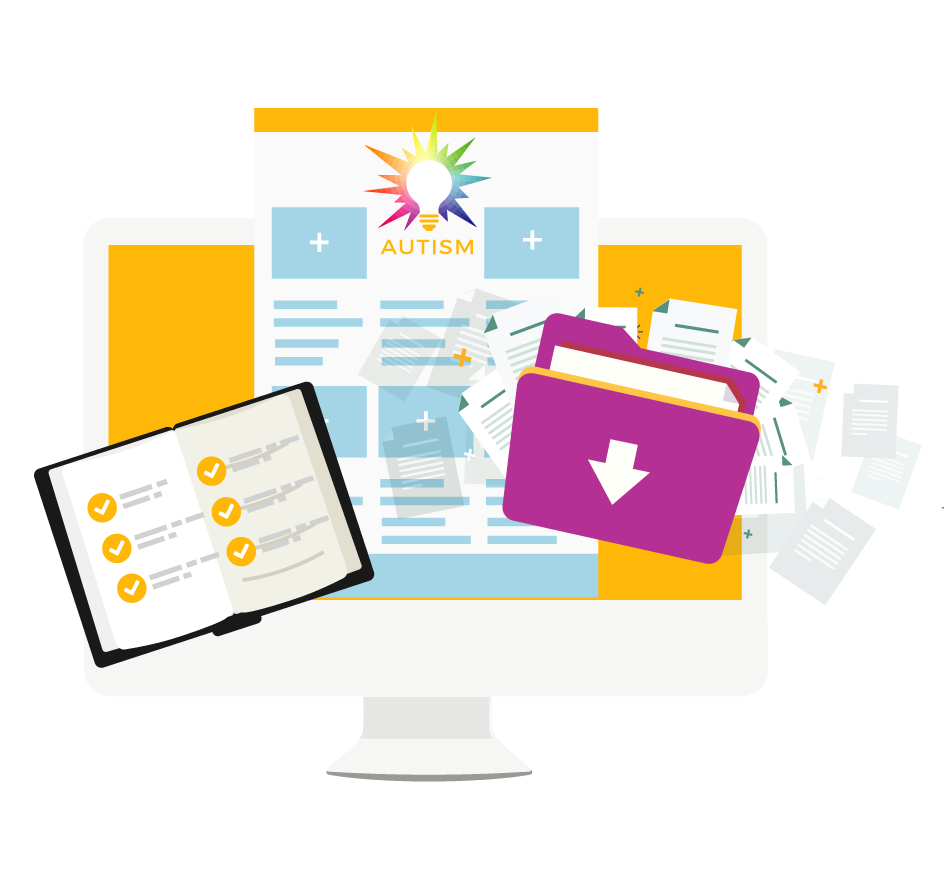 OWN THE ENTIRE LIBRARY — ALL THE SUMMIT SESSIONS!
— Forever access to all 28 video presentations
— Forever access to all 28 audio presentations
— The Empowerment Workbook
— All 28 speaker bonuses
— Certificate of Completion

Valued at well over $450 USD
Bonuses Included
Sarah Wayland, PhD – PRINTABLE: 6 Skills Your Child Needs to Connect with Others
Dr. Susan Hopkins – PRINTABLE: Graphics by Kristin Wiens to Help You Understand the Stressors You Experience in the Five Domains of Self-Reg + Articles Explaining Self-Reg
Kelly Mahler MS, OTR/L – PRINTABLE: DIY Body Check Chart
Donna Henderson, PsyD – PRINTABLES: Myths About Autism, Autism in Girls, and Subtle Autism
Carol Stock Kranowitz, MA – BOOK EXCERPT: What Is Sensory Processing Disorder (SPD)? Adapted from The Out-of-Sync Child Grows Up
Debbie Reber – GUIDE: 5 Must-Listen to Episodes of the TiLT Parenting Podcast for Parents of Teens
Colleen Kessler, MEd– WORKSHEET: Developing Your Child's Strengths
Penny Williams – PRINTABLE: Homework Tips Cheat Sheet
Ann-Louise T. Lockhart, PsyD, ABPP – PRINTABLE: In-the-Moment Parenting Strategies
Kim Clairy, OTR/L – E-BOOK: What I Wish They Knew When I Was Young
Sharon Saline, PsyD– CHEAT SHEET: 5 Steps to Change Your Relationship with Anxiety
Laurie Ackles, LMSW – WORKSHEETS: College Readiness Survey Questionnaires for Parent & Student
Dr. Stephen Shore– PRINTABLE: Developing Self-Advocacy Skills for People with Autism
Joan L. Green, MA CCC-SLP– GUIDE: Assistive Technology Resource Guide
Rachelle Sheely, PhD – PRINTABLE: 17 Pre-requisites for Successful Dyads
Kathy Dow-Burger, MA, CCC-SLP – CHEAT SHEETS: Vocabulary Building Strategies
Ed Hallowell, Ph.D. – ARTICLE: Twelve Points for Making Meaningful Connections with Others
Julie F. Skolnick MA, JD – PRINTABLE: 10 Advocacy Steps
Kristine Mastronardi – VIDEO: Mindguiding with RDI
Ruth Aspy, PhD & Barry G. Grossman, PhD– PRINTABLE: Intervention Ziggurat, 5 Questions
Julie Bowen, LCSW – PRINTABLE: Activities to Help Achieve Mindfulness
Elisa Song, MD – E-BOOK: The Top 5 Mistakes Parents Make When Their Child Has a Fever
Yulanda Swindell, MD – CHECKLIST: Important Information to Share with Your Pediatrician
Caron Starobin, LCSW-C & Jamell White, PhD, LCSW-C – CHEAT SHEETS: Strategies for Supporting Social Skill Development, Exiting Conversations & Handling Disagreements
Brendan Mahan, MEd, MS – E-BOOK: 5 Ways to Overcome the Wall of Awful
Abila Tazanu, MD – PRESENTATION: Autism 101 for Caregivers
Sasha Long, BCBA, MA – WORKSHEETS: Visuals for Time Management and Waiting
Kristin Cook – WORKSHEET: Taking Meeting Notes at School Meetings
Your Summit Hosts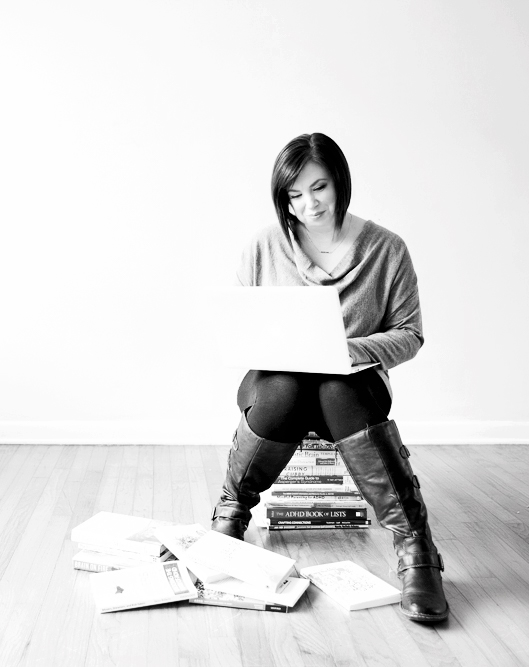 Parenting ADHD Trainer & Guide. Award-Winning Author. Journalist. Speaker.
Penny Williams trains and coaches parents raising kids with ADHD and/or autism. She's the parent of a son with both ADHD and autism, and the award-winning author of four books on parenting ADHD: Boy Without Instructions, What to Expect When Parenting Children with ADHD, The Insider's Guide to ADHD, and The Hidden Layers of ADHD.
Penny is the current editor of ParentingADHDandAutism.com, Founder and Instructor for The Parenting ADHD & Autism Academy, facilitator of the Happy Mama Retreat and the Purposeful Parenting Bootcamp, and a frequent contributor on parenting and children with ADHD for ADDitude Magazine and other parenting and special needs publications.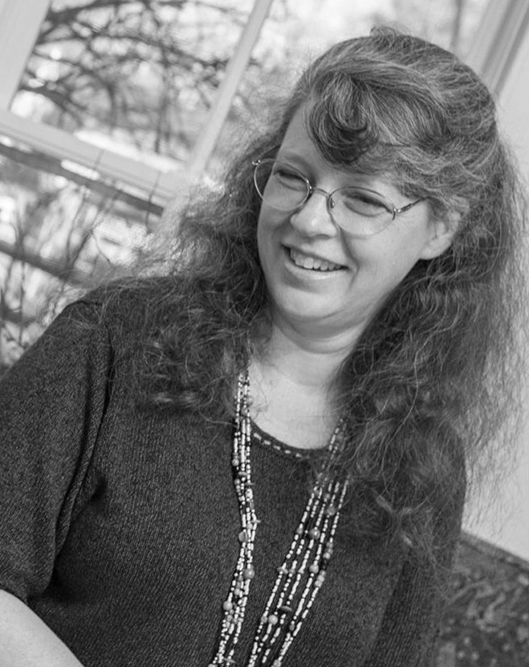 Parent Coach. RDI™ Consultant. Special Needs Care Navigator.
Sarah Wayland, Ph.D. founded her company, Guiding Exceptional Parents, to help parents learn how to confidently and effectively help their children with ADHD, autism, learning disabilities, and other brain-based differences at home, at school, and in the community.
In addition to teaching and working with individual clients, Sarah is co-editor of the book Technology Tools for Students with Autism, and has written articles for the 2e Newsletter, Washington Parent Magazine, the Gifted Homeschoolers Forum, and Expert Beacon. You can learn more at guidingexceptionalparents.com.
Frequently Asked Questions
What is the Parenting Autism Summit?
The Parenting Autism Summit is an annual online training event for parents of kids with Autism (specifically those with Level 1, "high-functioning," or Asperger's). Twenty-eight experts in the areas of autism, parenting, special needs, co-existing conditions, and self-care present 30-60 minute sessions sharing their expertise.
My child is non-verbal. Is this for me?
Probably not. The sessions in this Summit are geared towards parents of children with what is often referred to as "high-functioning" autism currently diagnosed as Level 1 or Level 2 in the United States or Asperger's in other countries..
When does the event start and finish?
The 2019 event is November 4-7, 2019. Each day, 7 sessions will be live at 9 am EST, and free for 36 hours. Upgrading to this Parenting Autism Summit Empowerment Pass gives you access to every session from the Summit and all the bonuses offered, forever.
How long do I have access to the sessions and materials in this library?
Each session will be available for free viewing for 36 hours from release, following the schedule of 7 sessions per day Nov. 4-7, 2019. You can get forever access to all the sessions and more by upgrading to this Empowerment Pass.